BAC product line fit for the growing of Ecocert-products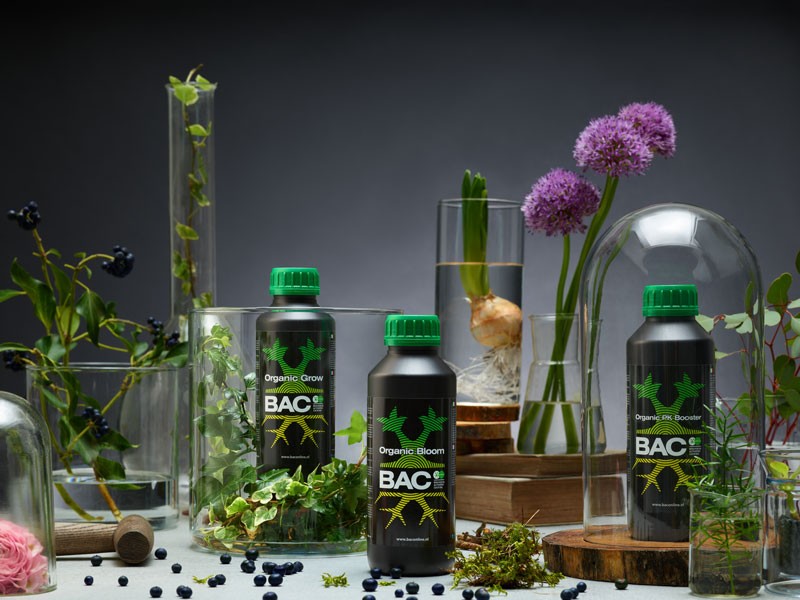 17 maj
Are you growing products with an Ecocert certificate and are you looking for plant nutrients that are permitted? BAC, an organic plant nutrients specialist, has registered a number of products with the Ecocert Certification Body: BAC Organic Bloom, BAC Organic Grow and BAC Organic PK Booster.
What is the Ecocert Certification Body?
Ecocert was established in France, in 1991. The certification body is equal to the Dutch EKO-Keurmerk and the European Organic Trademark. Ecocert guarantees proper working conditions and ensures that several important environmental criteria are met. For instance, certified manufacturers devote their time and energy to the protection and preservation of biodiversity. In addition, waste management, erosion control and chemicals are limited and used safely. Other important criteria include the preservation of soil fertility and responsible water management. Furthermore, no genetically modified organisms are used, and most harmful pesticides are prohibited.
The Ecocert database
Ecocert aims to add all Ecocert certified products to its database. Enter the name of the product or supplier, in our case BG Products B.V., to obtain an overview of the certified products.
The following is an overview of our Ecocert certified organic products:
BAC Organic Bloom – enables accelerated and improved development during the flowering stage of your crop. Flower formation, in particular, will be more exuberant.
BAC Organic Grow – Enhances root growth, the creation of shoots and overall plant structure, enabling strong and dense crop.
BAC Organic PK Booster – This product creates massive sugar formation in your flowers. Taste and scent also improve, thus strongly improving the quality of your crop.
All these products contain Yucca, a natural wetting agent that enables optimal soil penetration of the fertiliser.
More information?
Would you like to learn more about our Ecocert certified products? Then browse our website, or the Ecocert database. In case you have questions, we welcome you to contact us. We look forward to helping you grow your crop.